How Do Different Types Of Drum Pumps Work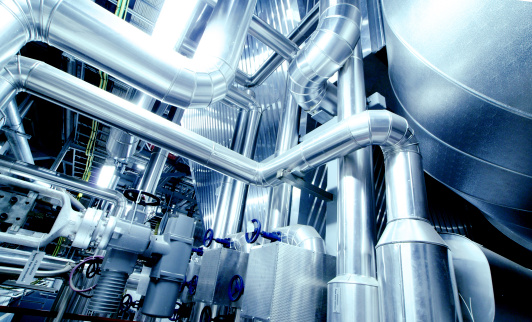 What's A Drum Pump?
Drum pumps are used to pump liquids from one area to a drum or a container. The liquids may be water or other fluids. Water weight is approximately 8.3 pounds per US gallon; however, other forms of liquids may weigh more based upon their density. This is why it can be dangerous to tip a drum to help drain it. Proper drum pumps will draw the liquids out (or in as the case may be) with a reduced risk of spillage.
Many chemical plants, food processing plants, and other types of manufacturers will use drum pumps to move liquids from one drum to another or from one container to a drum. Such companies typically require a practical way to use the pumps for small quantities of liquid that remain in the drums or containers. Or the require something bigger like Liquid Filling Machines.
There are a variety of types of liquids that will need to be processed, moved, transferred, handles, and transported. Drum pumps are created to move these liquids safely and efficiently from one container to the next.
Here are some of the more common companies that will utilise a drum pump:
Chemical plants
Food and pharmaceutical plants
Manufacturing plants
Automotive shops
Other kinds of processing plants
How Electrical Models Work
Electrical models work by sitting in the top of the drum opening via a narrow tube. This tube houses the vertical shaft. The pump itself consists of a small motor that is attached to the shaft. This runs on an AC or a DC electrical motor. The motor will then turn the drum pump on via a simple switch.
When actuated, it will then pump the liquid from the base of the tube and suck the contents of the drum out into another drum or container. The base of the tube is reliant on a small centrifugal pump impeller that works or a rotor. The electrically operated drum will look like a manual drum however, it uses the electrical current to operate and thus transfer the liquids from one container to another. These are perfect for tasks that require a high volume of the transfer.
How Do Manual Drum Pumps Work?
Manual drum pumps are done by hand. They use a crank or a piston-style pump. Ideal for remote applications and if there is no power available at the worksite. These range from stainless steel to aluminium or plastics and even PVC. Inlet size may range from 1/2 inch to 1 and 1/2 inches. Manual pumps are easy to operate, leak-free and they are also spark-free.
How Pneumatically Operated Models Work
Pneumatically operated pumps may use air motors in lieu of an electric motor. The air-driven pump is ideally suited for intermittent or short-term projects. Many applications like pneumatic motors are used in explosion-proof environments where motorised pumps may ignite a spark and thus an explosion. The drum pumps that are pneumatically operative are conductive via stainless steel tubes and are ideal for transferring flammable of varying hazard classes from one container to another.
Other environments that are ideally suited for pneumatically operated pumps are those wherein there is a lot of humidity, dampness, dust, and dirt, or where electronics could be potentially damaged by the surrounding area. If there could be potential electrical damage, a pneumatic unit is perfect.